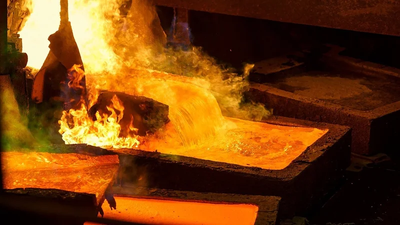 Established in 2011, Steencore Group has steadily developed into a natural resources company with two principal business focuses (i) the acquisition and management of production facilities and (ii) the manufacturing and trading of minerals and their derivatives, such as copper products, cobalt, and their concentrates.  Incorporating the upstream and downstream operations, including manufacturing and trading operations, caters to the longevity of production and stability of supply for highly demanded mineral products.
Our achievements are based on in-depth coverage of various professional disciplines giving us the credentials and deep experience and understanding necessary to ensure the ongoing success of investments in manufacturing, operations, strategic acquisitions and trade. With our partners, we look to optimize costs and the utilisation of existing infrastructure and establish ourselves as a reliable partner.
Our success is built on maintaining strong business relationships that generate mutual benefits and, more importantly, on the quality and growth among employees and their local communities. We have a firm and clear understanding of the need for material, the process, and the investments required, with our focus on establishing a supply chain for our institutional clients that require material securely and reliably.
Together with our partners, we have unparalleled access to international financing expertise, unlocking further value by providing them with innovative financing solutions while continuing to provide secure and stable access to prime commodities.
Our core belief and philosophy are to capture opportunities that the cyclical nature of commodities offers and to capture the growth in demand and pricing. Based on these insights Steencore makes its strategic investments at the optimal development point to optimise risk-adjusted returns.