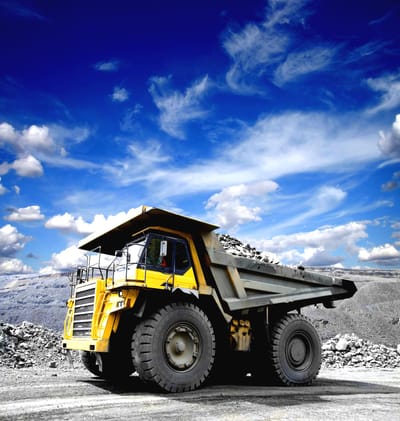 Buyer Qualification Requirements & Criteria
---
LEARN All Buyer Applications must meet the following criteria:
A proven multi-year track record in commodity trading.
A proven ability to receive and transport the product upon delivery.
Sufficient available capital or credit line to purchase the product.
Banking at a reputable bank.
Holding import or trading licenses to receive or transport the product in/through/to any country or territory where this might be required.
In good standing.
We take pride in assuring that buyers are fully vetted, and able to consummate a transaction. Our approach is to be engaged in every aspect of the buy/sell process to allow the sale and delivery of Product in an efficient and expedited manner.
Buyer's Due Diligence
How to become a Qualified Buyer?
In order to become a Qualified Buyer, we will need to perform a due diligence on the buyer's company, track record and ability to purchase.
The procedure to become a registered Qualified Buyer is as follow:
The potential buyer sends a recent "Company Profile" to Steencore, B.V.
Our sales team will make a first assessment and if positive we will send the potential buyer an Application Form. In this form we will request for further information regarding the buyer's company details, financial status, trading history and product requirements.
Upon a positive review of the application, one of our sales managers will contact the buyer directly to discuss purchase requirements, product availability and sales procedures.
The buyer's company will be registered as a Qualified Buyer and will receive our regular product offers via email.
Note the following:
Only experienced End-Buyers can apply to become a Qualified Buyer. We do not accept applications from Brokers, Intermediaries or Traders without any proven track record.
Only authorised directors or senior officers of the buying company can submit an application. We cannot accept applications by unauthorised persons.
Every Buyer will have to meet our Buyer Criteria.
Steencore Code establishes non-negotiable minimum standards that we ask our customers, their employees and agents to respect and to adhere to always when conducting business. The Steencore is an integral part of all purchase orders, supply contracts and is being integrated into all our commercial agreements. The Steencore Code is implemented in each market and business and is applicable to all customers.
We use only the safest procedures to make our trade negotiations successful and profitable, for our trade rules we always apply UCP 600 Banking Rules, Incoterms 2010 Delivery rules, URC 522 Collection Rules and URPIB Intermediary protocol.
Note:
Steencore BV reserves the right to select buyers who will participate in the process. Steencore cannot and will not promise to transact business with potential buyers. We anticipate that all buyers will honour Steencore Code of Business Conduct and demonstrate compliance with all laws and regulation.
Buyer's Registration Checklist:
Basic Company Information
Federal Tax ID Number or EIN
Basic Contact Information
Detailed Applicant Information
Experience in implementing similar contracts
Financial Resources
Facilities Resources
Supporting Documentation
Certification Information
Director[s] Copies of Passport
Copy of Certificate of Incorporation
Please prepare the following documentation BEFORE you proceed to register.
It should be submitted by emailed to
Compliance Department
or mailed in hard-copy to the Steencore Compliance Office or by hard copy to:
Steencore Group
Attn: Compliance Department
K.P. van der Mandelelaan 41-43
3062 MB, Rotterdam
The Netherlands
---